The Bregalnica River is often featured in journalistic reports and bulletins of environmental incidents. At the same time, it is the river that gives life to over 200,000 people in the eastern region. The inhabitants of the Municipality of Štip are still supplied with drinking water from the Bregalnica River.
Who reaches for Bregalnica? How do institutions deal with pollution? How do the citizens behave? These questions are the starting points for the Association of Citizens "Media Plus" from Štip, which became part of the Concept GREEN JUMP – Partnerships for climate action of FOSM. Through the activities of the project "Utopia? Green East, clear waters", this Association will work intensively to raise public awareness among the population, in order to put pressure on institutions, but also polluters for greater care of the river, in order to mobilize the public. The series of creative solutions is aimed at raising the need for greater care for the Bregalnica River by encouraging institutions and inspections to take over their competencies and responsibilities, and citizens to improve their attitude towards nature. Also, to initiate a public discussion for greater care for the river and the environment, on which the daily life of the entire Bregalnica region depends.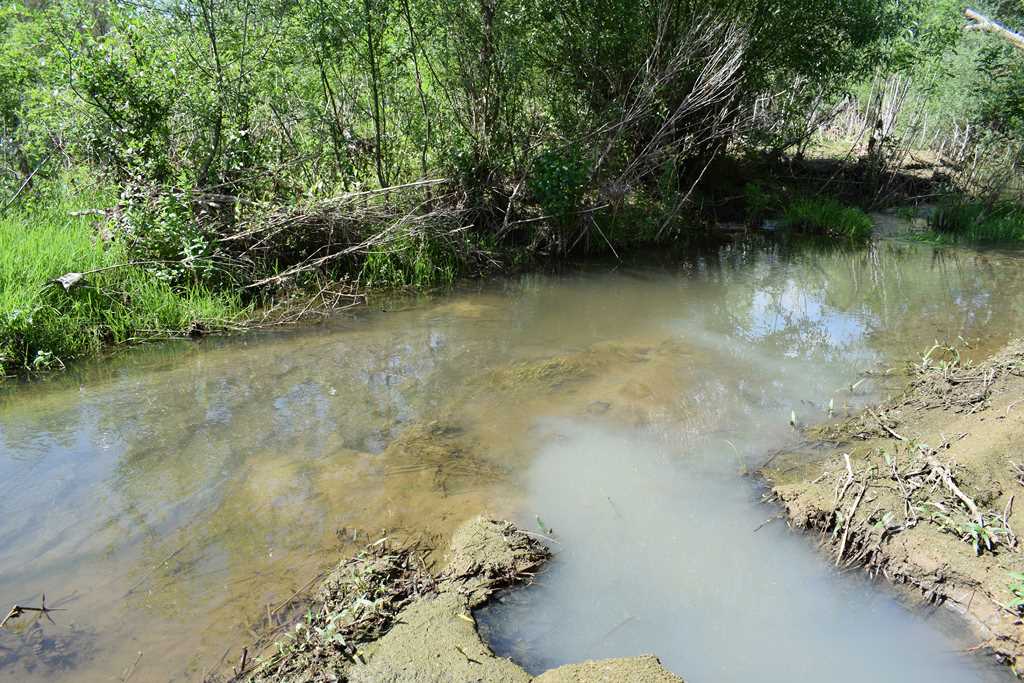 One of the canals from which the water from the sewerage directly flows in Bregalnica, location: Štip
That is the goal of the activity for obtaining comparative results for the water quality and the content of the sediment on the bed of the Bregalnica River through three measurements (April, August and October-November) of the accredited laboratory from the University "Goce Delčev" from Štip. The next step is informing and educating the citizens, who will be ready to put pressure on the institutions for a quick and appropriate reaction, and encouraging regular mutual consultations of all stakeholders – institutions, the business sector (polluters), citizens, civil society organizations and experts.
The activities started with the first measurement of the quality of the Bregalnica River near Štip, next to the wells, from where the citizens are supplied with water. This process is documented and the changes through the results of this and the next three measurements through video material will be monitored.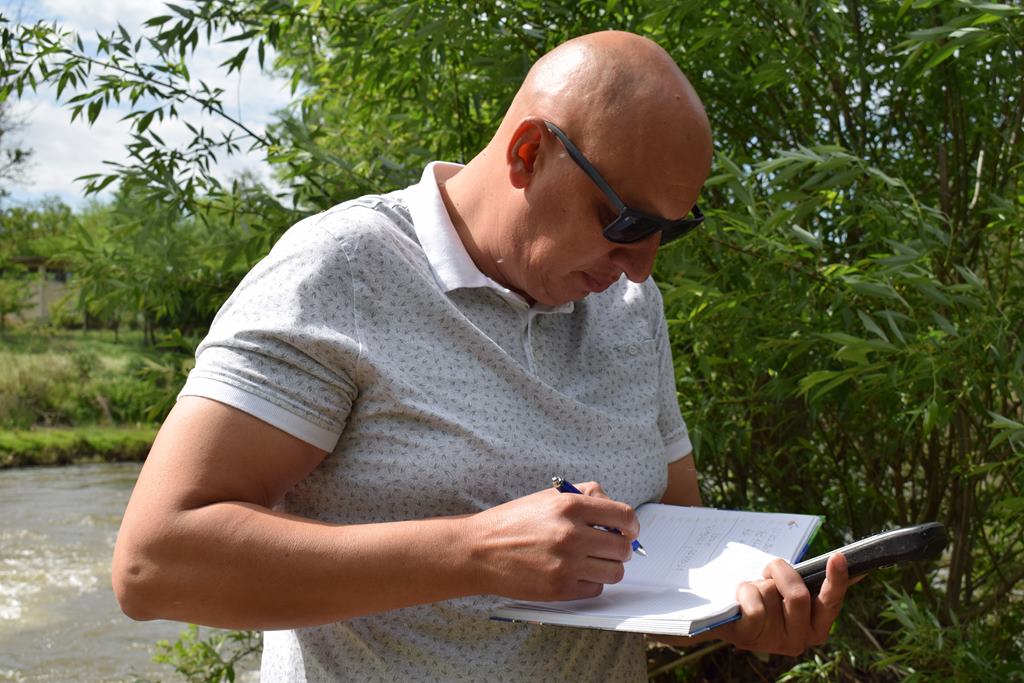 Prof. Gjorgji Dimov at the first measurement in Štip
In parallel, research, analysis and field inspection of polluters and their activities are being conducted, which will be presented in six journalistic articles. In the coming months, a creative campaign action will be organized.
The message is that we, the citizens and the economy, are responsible for the pollution of the waters of the Bregalnica River and we have the same task to take care of changing it.
—————————————————
28 September 2021